ZenToy – Melancholia – Unsigned Only 2019 Music Competition Finalist
ZenToy track "Melancholia" has been selected as a Finalist in the 2019 Unsigned Only Music Competition. Only 4% of all entries made it to the finalist status. All finalists' songs will now be sent to the celebrity and industry judges who will determine the winners.
Winners will be announced once all the judging process is completed
As a finalist, ZenToy also entered into Unsigned Only's annual public vote called Fandemonium. This vote is completely separate from, and in addition to, the winners who will be selected by the celebrity and industry judges.
The song with the most public votes will be crowned the 2019 Fandemonium winner and will win lots of cool prizes from Celebrity Access, Symphonic Distribution, Shubb Capos, Music Business Registry, and Merch Cat.
Voting for Fandemonium is open now, and this is your chance to vote for your favorite finalist's song! To listen to all the finalists' songs and vote (you can only vote once per day!), go to: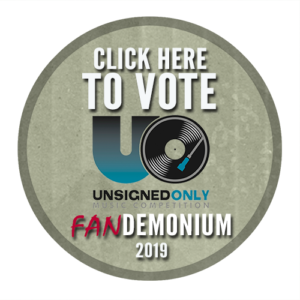 PS: Scroll down with your cursor to see ZenToy's track.
ZenToy – Melancholia (Official Music Video)
Melancholia: "A feeling of deep sadness; melancholy"… Besides the artistic approach, from a more personal point of view, it's also the snapshot of the end of a relationship and mixed feelings we can go through. Is it really the end? Was there anything else we should have tried? Finally, what will remain of it? And above all, how to let go and move on?
The video sublimates the subject of the original track, telling the story of a girl who seems lost in her past. She's probably exploring the territory of a love forever gone. Likewise the empty pool, the time of passion seems to be definitively over. Emotions are overwhelming her and it's heartbreaking. Can she be happy again?