ZenToy – Finalist ISC 2015
ZenToy's song Zero Download in the "EDM (Electronic Dance Music)" category has been selected as a finalist by the ISC 2015 listening committee. With over 18,500 entrants, less than 2% of all entrants have been selected as finalists. This is quite an achievement!
All ISC 2015 finalists' songs have been sent to the ISC celebrity judges who will select the winners, to be announced in late April or early May as soon as the results are in.
You can also support Zero Download with a daily vote! All finalists (except for Lyrics Only songs which do not require recorded music as part of the entry) are also included in the People's Voice – an online voting contest that allows the public to listen to all the finalists' songs and vote for their favorite one. People's Voice is separate from, and in addition to, the winners selected by ISC's judges. The song receiving the most votes will be crowned the People's Voice winner.
Voting will take place from now until April 15: http://www.radioairplay.com/competition_votes/EDM%20(Electronic%20Dance%20Music)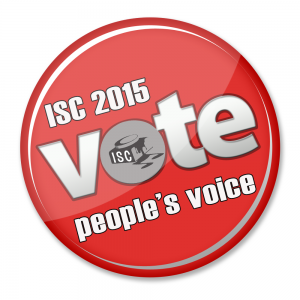 Thank you for your support!
What is ISC?
The International Songwriting Competition (ISC) is an annual song contest whose mission is to provide the opportunity for both aspiring and established songwriters to have their songs heard in a professional, international arena. ISC is designed to nurture the musical talent of songwriters on all levels and promote excellence in the art of songwriting. ISC has the most prestigious panel of judges of all the songwriting and music contests in the world, offering exposure and the opportunity to be heard by the most influential decision-makers in the music industry.
The complete list of the ISC 2015 judges includes:
Recording Artists:
Kesha; Tom Waits; Bill Withers; American Authors; Lorde; Pat Metheny; Sara Evans; Bastille; Casting Crowns; Keb Mo; Avicii; Boyz II Men; Bill Withers; Keane; Hardwell; Robben Ford; Danilo Perez; Moby; Jon Secada; Daddy Yankee; Afro Celt Sound System; Anthony Hamilton; Gerald Casale (Devo); Sean Paul; Justin Townes Earle; Hawk Nelson; Jean-Luc Ponty; Shakey Graves; Darryl McDaniels (Run D.M.C.); Chayanne; Joy Williams; Matt Maher; Art Alexakis (Everclear); Far East Movement; Femi Kuti.
Industry Executives:
Craig Kallman (Chairman/CEO, Atlantic Records); Sylvia Rhone (President, Epic Records); Dan McCarroll (President, Warner Bros. Records); Jeff Castelaz (President, Elektra Records); Nir Seroussi (President, Sony Music Latin); Daniel Glass (President, Glassnote Records); Ed Vetri (President, Wind-Up Records); Rosie Lopez (President, Tommy Boy Entertainment); Glen Barros (President, Concord Music Group); Bryan Stewart (VP of A&R, Curb Records); Jason McArthur (VP of A&R, Provident Label Group / Sony Music Entertainment); Bruce Iglauer (Founder/President, Alligator Records); Edward Chmelewski (President, Blind Pig Records); Sharon Tapper (Head of Publishing, Glassnote Records); Kevin Welk (Chief Creative, Vanguard/Sugar Hill Records); Angel Carrasco (President, Discos 605); Steve Yegelwel (Sr. VP, Island Records); Steve Lillywhite (Producer); Joseph Burney (VP of A&R, RCA Inspiration/Sony Music Entertainment); Richard Stumpf (CEO, Atlas Publishing); Steve Greenberg (CEO, S-Curve Records); Kim Buie (VP of A&R, New West Records); Albert Schilcher (VP of Music and Music Marketing, MTV International); Jamie Masada (Owner, Laugh Factory); Cyndi Nelson (General Mgr., Zanies Comedy Club); Cory Robbins (Founder/President, Robbins Entertainment); Gary Briggs (A&R Executive); Claire S. Green (President, Parents' Choice Foundation); Leib Ostrow (Founder/CEO, Music For Little People); Julie Kertes (General Manager, National Parenting Publications Awards, NAPPA); Nate Dern (News Editor, Funny Or Die News); Wende Curtis (Owner, Comedy Works).
More info:
http://www.songwritingcompetition.com/