Paradise on the Web
The feedback on the Web about the Paradise Ep was especially rewarding!
The video, directed by Row and Jack, was also noticed by several medias around the world…
DJ CENTRAL TV
The video of Paradise has been approved for broadcast on the DJ Central TV global music TV network for the 2014 -2015 season!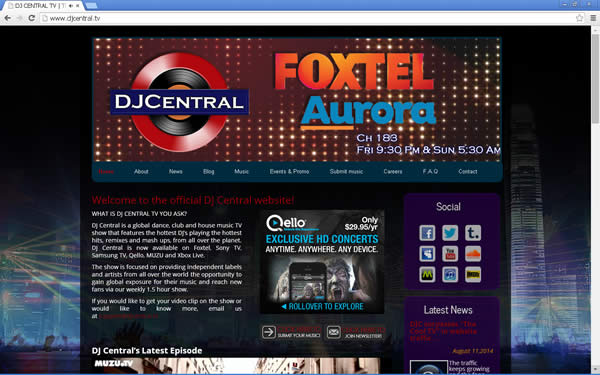 DJ Central is a TV show featuring the hottest dance, electronic, house, pop and club music and reach over 50M + viewers world-wide with a regular viewing audience of over 150,000 viewers tuning in every month. Their website is ranked in the top 1% of all websites on the planet.
The show is currently featured on the following networks:
• FOXTEL Channel 183 Australia
• SONY TV
• MUZU TV
• XBOX LIVE
• Sony Playstation Network for the world.
• WINDOWS 8
• Netflix from July 2013
• QELLO www.qello.com from July 2014
• PBS Network in the USA from July 2014
Al Walser Top 20 Show
Thanks to Grammy Nominee Al Walser and his weekly Top 20 show, the track Paradise (Short Drink Mix) will reach a fabulous new audience!
What he says about the track:
"Congratulations! Great energy, fresh song. I decided to take your song as one of our upcoming themes when speaking, as soundbed as it would fit best like that and would be used more than just once! We're very selective in the songs that we pick but found your song to be a great addition to our playlist."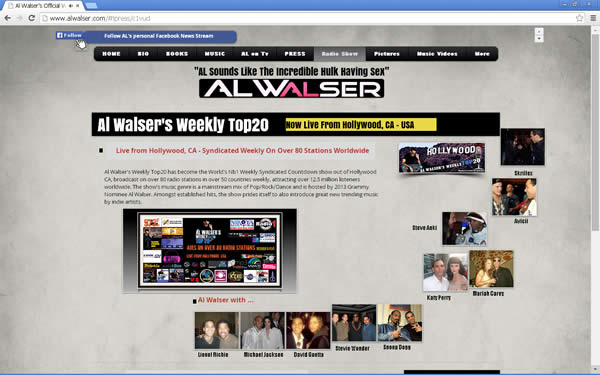 Some of the stations that air the show are:
http://www.radio1.gr/djsi/al_walser.htm http://www.mil80.com/web/ http://www.njoyhit40.com/#!njoy-hit-40-dj-al-walsers/ciew http://www.chromaradio.net/ http://www.sumerfm.com/show/42/al-walsers-weekly-top-20 http://www.mlc.fm/ ( charts radio ) http://www.radiololgiata.net http://www.radio1.gr http://www.galaxy105.net http://roxfordradio.com/ http://www.fireradio.fm http://www.antennaiblea.it http://www.radiopunto.it http://www.fuddle.nl/ http://galaxy105.net/105.html http://www.vivafm.com/ http://radcap.ru/ http://topeuropa.es/ http://jammerdirect.com/ http://wizardradio.co.uk/ http://tunein.com/station/?stationId=150250 http://www.mlc.fm/page/view/Al-Walser-Special
More info about Al Walser and the Top 20 Show:
http://www.cutthebull.us/
http://www.alwalser.com/#!press/c1vud
WHO?MAG Multimedia
Thanks to Music Xray, the video was selected to be featured on Who?Mag and DMTV websites!
WHO?MAG Multimedia LLC has three of the biggest USA TV shows to air both nationwide and internationally. They reach over 100.000.000 households through broadcast TV on Punch TV Network (based out of Los Angeles), on ROKU – which is an IPTV (Smart TV) box, streaming on Yamgo TV (free cellphone app), as well as websites.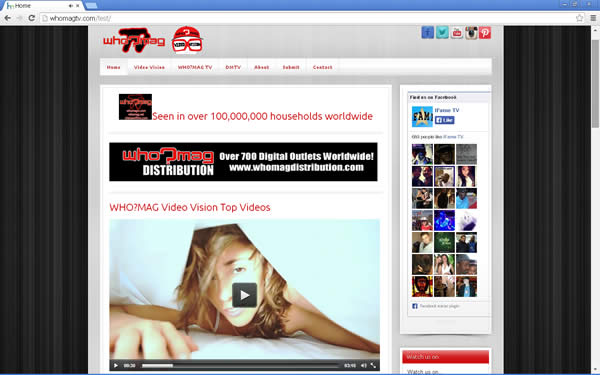 DMTV (Dance Music TV) is the biggest independent EDM/dance music program to air nationwide in the USA. They feature the biggest names in EDM including Kaskade, Timo Maas, Ferry Corsten, and many others. DMTV also features dance music concerts, live performances, EDM music videos, DJs, and interviews."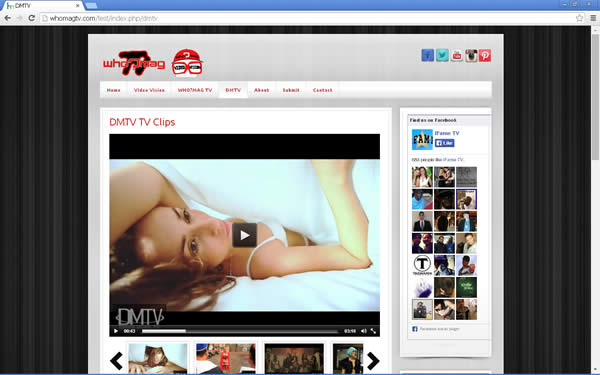 Beat100.com
The video received two Awards on Beat 100!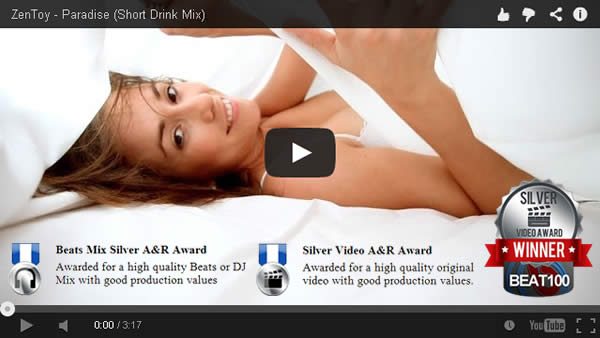 BEAT100 has a working team of A&R executives, who manually approve every music video that is uploaded to the BEAT100 Network. This team are responsible for talent scouting, awarding and overseeing the artistic development of the users. The purpose of BEAT100's A&R Department is to help artists get the exposure they require, present artists to record labels, such as Universal Music, Sony Music and Warner Bros Music, and find upcoming music which could be commercially successful.
Muzu.TV
The video was selected by Muzu.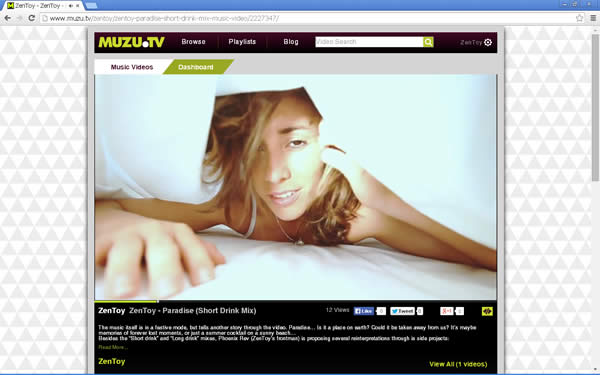 On MUZU.TV you can watch music videos from every genre and every era. You can find the glossy, high-budget music videos from the biggest global superstars, through to videos from some of the best unsigned talent around. They have a team scouring the globe to make sure to get the best, always official music videos that exist.
Be Musique
The release of the Ep was listed by Be Musique, a team of enthousiats spreading the word about the belgian scene.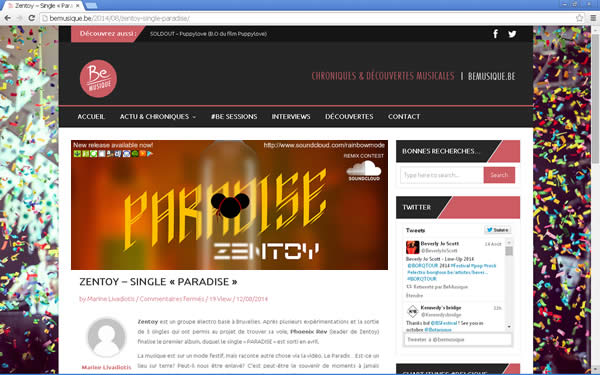 To be continued…